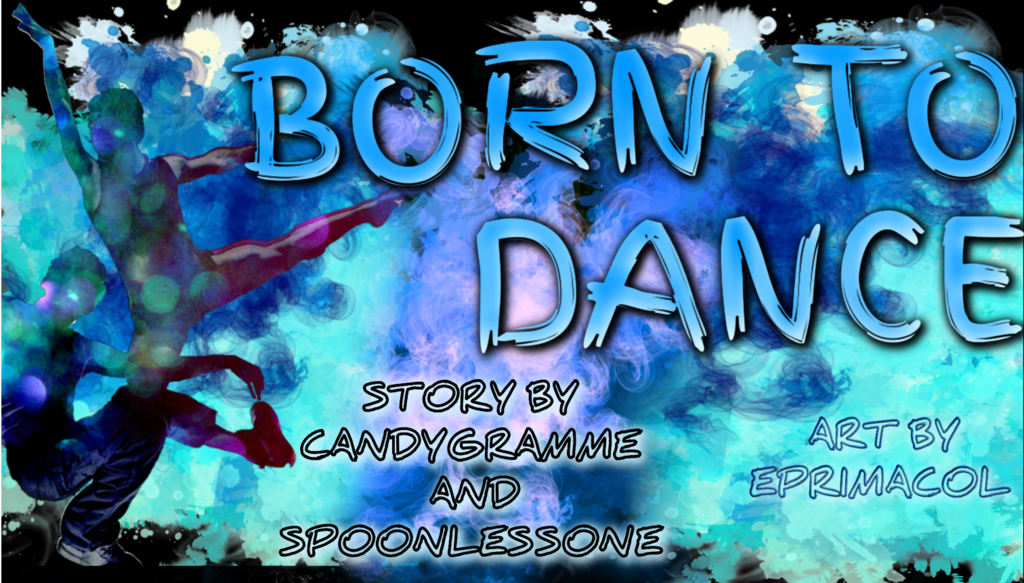 Fic title:
Born to Dance
Author name:

candygramme
and

spoonlessone
Artist name:

eprimacol
Genre:
rps, slash, au
Pairing:
Jensen/Jared plus a cast of thousands
Rating:
NC-17
Word count:
41,378
Beta:

framedhim
and

aire_blair
Summary:
Once there were two young men. One was from a wealthy family, while the other had to struggle to survive. One lived in isolation and didn't know the first thing about finding friends, while the other fought to keep himself and his family alive. Both were incredibly talented. Both were born to dance, but only one of them could win the title and break free from their confining lives.
Notes:
Every year for the longest time now, Wendy has patiently organized the J2 Big Bang challenge, and it's been our favorite challenge ever. It's forced us to write, when we're both incredibly lazy. It's introduced us to the most amazing artists, and ensured that we have high quality stories to read all through the summer. It must be a logistical nightmare to round up all the talent and make sure that everything runs smoothly. All praise to Wendy for her efforts. Long may she continue!
We hadn't known of

eprimacol
's artwork before she chose our story to illustrate, and it was with mounting excitement we watched as she produced panel after panel of the most gorgeous art. We are so grateful she chose us. Please go look at her work. She not only produced great beauty, she encapsulated the boys' characters in each of her panels. Thank you

eprimacol
Our two beta readers,

framedhim
and

aire_blair
, were both superbly generous with their time and gave us the most incredible help in every way imaginable. This story would have been a mess of inconsistencies and run-on sentences without their help. We owe them bigtime.

candygramme
offers her firstborn to whichever one of you would like him. He does eat a lot though.

spoonlessone
is happy to offer her firstborn as well, but she's not sure what you'd want him for. If not, you'll have to make do with our undying gratitude.

Chapter 1 | Chapter 2 | Chapter 3 | Chapter 4 | Chapter 5 | Chapter 6 | Amazing Art | PDF | AO3